Get Involved with Hudson Heroes
We need your help! Whether you can assist financially or donate your time, talents, or in-kind donations, your contribution will be used to make a difference in the lives of teens facing cancer and their families. No gift is too large or too small. Please consider a financial gift or sponsorship. When you get involved with Hudson Heroes, we can make cancer history together!
Your donations will go directly to help fund state-of-the-art research that has and will continue to save lives. We have pledged the proceeds from Hudson Heroes fundraising activities this year to the following beneficiary:
Dr. Alfredo Quiñones-Hinojosa (Dr. Q), Mayo Clinic, Chair of Neurologic Surgery
Dr. Alfredo Quiñones-Hinojosa, an internationally-renowned neuroscientist and neurosurgeon, leads cutting-edge and NIH-funded research to cure brain cancer at his Brain Tumor Stem Cell Research Laboratory at Mayo Clinic in Jacksonville, Florida. His research focuses on brain tumors and stem cell migration, healthcare disparities for minorities, and clinical outcomes for neurosurgical patients. He has been recognized with several prestigious awards.
In addition to helping save lives, as a Hudson Heroes sponsor, you will have numerous opportunities to reinforce or shape your brand image among your prospects, customers and community. Just as importantly, companies that are known for giving back usually rank high on the list of Best Companies to Work For. Your support is a great way to demonstrate your company's core values to your employees!
Financial contributions
In-kind products and services
Sponsor a team at one of our events
Host a "Fun Raising" event at your company 
Ideas and internal marketing materials can be provided. We will acknowledge your participation in promotional and public relations activities for Hudson Heroes. Donations are tax deductible.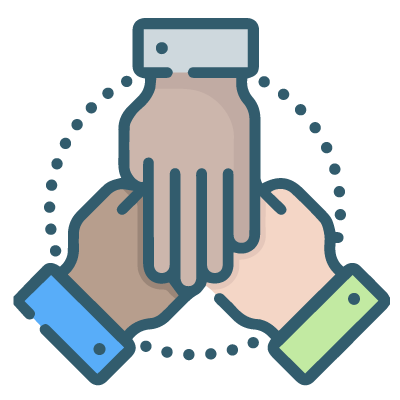 Participating in our events is a great way to contribute! We have fun, active events that are used to make a difference in the lives of teens facing cancer and their families. Join us for some fun as we support the cause and these families!