Heroes Come in
All Shapes and Sizes
Hudson Heroes
Pediatric Brain Cancer
Research Funding & Support
Donate Today!
Donations support our mission of providing joy and normalcy for children battling brain cancer at Phoenix Children's Hospital.
"Hero for a Day 5K" Run/Walk & Superhero Dash
Sunday, April 2, 2023 at the Valley of the Sun JCC.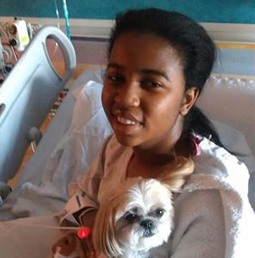 We're On a Mission to Fight Pediatric Brain Cancer and Make Teen Brain Cancer History
Hudson Heroes is a 501(c)3 non-profit organization dedicated to raising money for leading-edge pediatric brain cancer research, and to providing friendship, fun and non-medical services to teenagers (ages 13-18) facing life-threatening cancers. Inspired by the courage of a great friend, Danielle Hudson, during her battle with cancer, Hudson Heroes was created by passionate teens who were eager to dedicate their time and efforts to helping other teenagers fighting cancer. Our organization has pledged financial support to help advance the work of trailblazing cancer researcher Dr. Alfredo Quiñones-Hinojosa (Mayo Clinic) and other leading brain tumor/cancer researchers who are passionate about finding a cure.